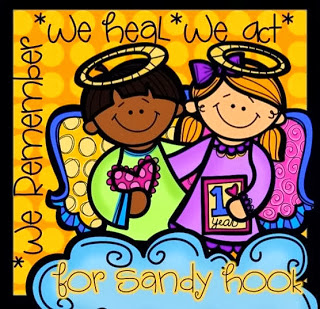 Remember and honor lives lost in Sandy Hook one year ago today by doing Random Acts of Kindness for others. "The people of Newtown are asking everyone to honor these children and teachers with Random Acts of Kindness today, December 14th. While you are out and about getting ready to spend the holidays with your loved ones, take a minute to do an act of kindness for someone else."
If you haven't seen it yet, please check out this video: Evil Did Not Win . One of the victim's mother's shares what she has learned over the last year. It is sad, but inspiring!
Lastly, check out the TeachersPayTeachers Blog today, which has links for free resources on teaching and spreading Random Acts of Kindness through your classroom!
And finally, thanks to Krista-Wallden, one of my favorite illustrators, for the awesome graphic above!